Preschool Card Games
Preschool card games can teach kids letter recognition. Letter recognition is the foundation for developing the
ability to read.
Fun activities like the ones provided below can be a good way to help children recognize letters. Remember also that younger kids tend to have shorter attention span, so focus on educational activities that are creative and exciting!
Create Letter Cards (Ages 4-5)
Preschool card games are fun. This activity gives a head start to your toddler on reading by helping him recognizing the letters of the alphabet.
Instructions:
Buy 26
index cards
,
markers
and
pencils
of different colors. Write one letter of the alphabet on each card. Ask your child to draw objects that start with the same of the alphabet. For instance "C" for "cup". Make sure that he uses different markers and colors. Let her be creative.
Benefits:
This activity helps your child learn the alphabet and increases her pre-reading skills. We recommend that you download our alphabet letters cards printable that your child can use to participate in this activity. Instructions are provided on the first page. All you need is pencils of different colors and a pair of scissors!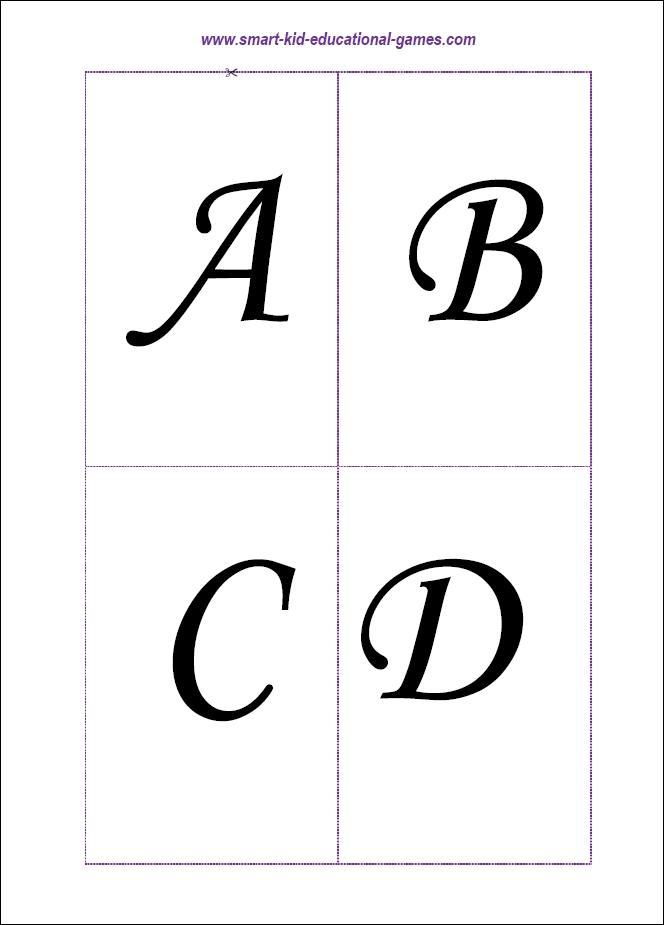 Download Letter Cards
To open this document will need to use Adobe Acrobat. If you do not already have it installed on your computer, download it
here
Alternatively, you can order the index cards, pencils and markers that are washable and non-toxic from Amazon:
Play with Letter Cards (Ages 4-5)
With this activity you will teach your kid to recognize letters and to learn how to pronounce them. This game is also a way to develop your child's motor skills and problem solving skills!
Instructions:
Buy
alphabet letters cards
, and hide them around the house. Make sure that they are not too difficult to find. Your child will have fun looking for the cards and this will also improve his motor and problem solving skills. When your kid finds a letter have him pronounce the letter loud. Have him find all the letters around the house and give him a reward (a fun educational toy). Buy alphabet letters cards (see our recommendations below). Make sure they contain one set of lower case letters and one set of upper case letters. Sit on the floor and have your child match each lower case letter with the uppercase one.
Benefits:
This game helps your child recognize letters and upper and lower case letters. This also develops his motor skills and problem solving skills.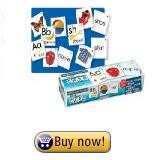 Are you looking for letter cards? We recommend the
Smethport Pocket Chart Cards Beginning Sounds
. The cards contain pictures so they give a visual clue to children, which helps them increase language skills and vocabulary. The cards also make sounds, ideal if you want your kid to associate the sound he or she is hearing to the letter on the card. Some of the activities' ideas on this page have been graciously submitted by visitors like yourself. Whether you are a teacher or a parent, if you have an activity idea that can help children recognize letters, take a moment and submit your idea
here
. We will review it and you'll be taking part in creating the web's ultimate resource for activities ideas that both parents and children can enjoy.
Return from Preschool Card Games to Recreational Activities
Return from Preschool Card Games to Homepage