Snap Circuits Jr
RECOMMENDED AGE: 8 - 15
SKILLS: PHYSICS, ELECTRICITY
• With Snap Circuits Jr, kids learn about electricity and electronics.
• Electricity game that won many awards.
• Best seller among the physics science kits.
Buy from:
| | | |
| --- | --- | --- |
| | $ 34.99 | |
Snap Circuits Jr review
The Elenco snap circuits introduce kids to the world of electricity and electronics. Kids learn about circuits, the various components used in electronic circuits including wires, switches, batteries, electrodes, light bulbs, etc. They also learn about the theories of electricity including conductivity, etc.

The toy includes 30 circuit parts that easily snap together on a plastic grid. Therefore, it is not too complicated to play with and kids don't get confused with loose wires and components. The Elenco electronics are also very safe: they use low voltage and are designed for children.

The Elenco snap circuits include a manual with instructions, nice illustrations and a long list of projects (over 100) for children to work on. Examples of projects: a door alarm, a voice-controlled lamp, a two-speed fan, and more. What we also like is that the list starts with easy projects that become more and more difficult as kids progress through the list.

When they have worked on all the projects and have become familiar with them, kids can move on to more difficult versions of the Elenco snap circuits. The other versions are the SC-300, Snap Circuits Pro and Snap Circuits Extreme which contain additional parts and more complicated projects.

By the way, Elenco has other electronic circuits for kids that we recommend including the Green Alternative Energy Kit (ages 8-15) which teaches kids about green energy and how electricity can be generated using green sources. For example, electricity is generated using a windmill, solar power and hydroelectric energy.

Overall, this educational toy can help your kid better understand electricity and electronics and the laws of electricity. It can also help in his or her physics classes (related to electricity and circuits) as kids learn about closed circuits, conductivity, switches, electrodes, etc. This kit can also spark in him or her a broader interest in physics and science!


Similar Toys & Games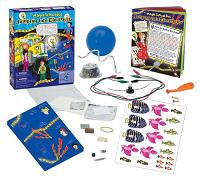 Jumping Into Electricity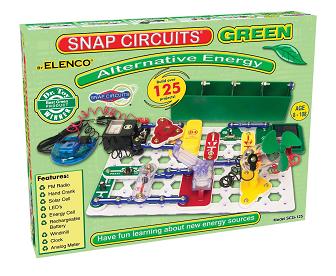 Green Alternative Energy Kit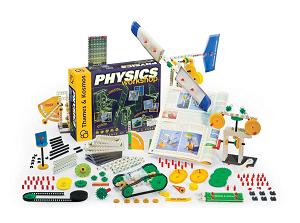 Thames and Kosmos Physics Workshop