Snap Card Game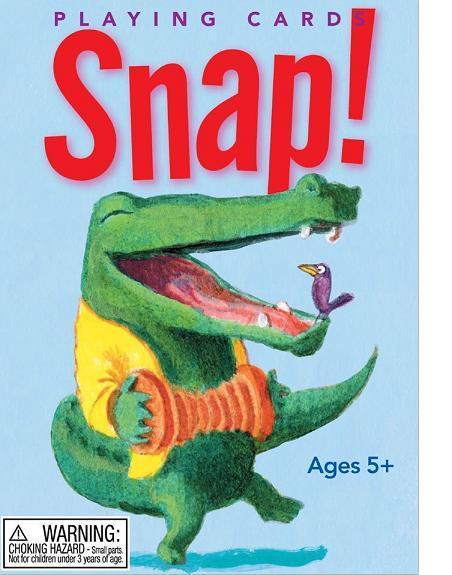 Ages: 5 and up
Skills: thinking, decision making skills
• The Snap card game promotes thinking and decision making skills.
• Used by teachers.
• Oversized cards for younger children.
Buy from:
Snap Card Game Review
Snap (ages 5 and up) is a fun family card game. It is a game that both children and adults can play and that requires concentration and thinking skills.
Snap has been considered as an educational game and is even used by teachers in some elementary schools because the game promotes thinking. Actually the Snap card game enhances observation, thinking and decision making skills.
We like the
Eeboo Snap Playing Cards
because the cards are durable and because they have beautiful illustrations. Furthermore, the cards are over-sized and are easy for children to hold and read.
Similar Games
New Comments
Have your say about what you just read and write your own review !
Leave a comment in the box below.
Return from Snap Card Game to Homepage