Phonics Toys: In Our Top 10 Toys List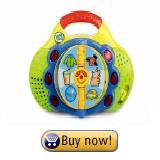 Phonics games are in our top 10 toys list because they can
motivate children
to read. Thanks to today's technology, children have access to a wide range of phonics games that can make learning to read really fun.
One of the most popular phonics game in the market is called Leap Frog. It has received many awards including the Parents Magazine Best Toys of The Year Award and the National Parenting Publications Gold Award. Leap Frog toys can teach toddlers and preschoolers the ABCs and simple phonics. They include:
Phonics Learning Desk
Phonics Radio
Friends Phonics Bus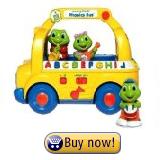 The Leapfrog Friends Phonics Bus
contains many educational features placed onto a toy vehicle. The toy is sure to catch the interest of the child and help him/her learn. Another quality of the toy is that the voice is very clear, so that kids can clearly understand and use all the functionality of the toy.
Best Educational Toys
Find inspiring parenting tips and the
best educational toys
on
Inspired Parenting Tips.com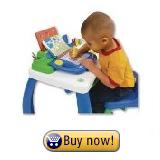 The Leapfrog Phonics Learning Desk
(ages 2-6) albeit a little expensive is a great toy that encourages reading. It teaches the ABCs, the alphabet, numbers, pre-reading and pre-math skills. It's easy to put together, it's light and is the perfect size for young children. Kids sit in it on and off and usually love to use the pen and the book. They also become increasingly interested in learning how to write.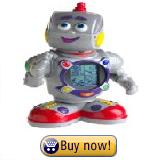 There are other toy companies that provide phonics toys. In our top 10 toys list, Fisher Price has a toy called
Kasey the Kinderboot
, a phonics robot (ages 3 and up). The toy is a lot of fun to play with and it can help your child develop academic and social skills necessary for your child's success in school. The toy is so interactive that your kid won't realize that he is learning about reading, math, spelling, problem-solving and even... etiquette!
You can also find
interactive electronic pads
which are very popular and which can really help kids to read. Usually children touch designated spots in the pad and the pad will respond by giving out a sound.
Finally, there are also phonics toys that look like little comics books. Children flip through the pages of the comic book and touch designated spots with a pen or with their hand. This really makes the reading experience fun. The phonics books are usually small enough that they can be carried, ideal when you are on holidays traveling. One such comic book that we recommend is the Phonics Comics the Fearless Four. The comic book is perfect for early readers and it includes three exciting and easy-to-read stories.



Return from Phonics Toys - Top 10 Toys to Preschool Games
Return from Phonics Toys - Top 10 Toys to Homepage



HOME | Site Map | For Parents | Activities! | Baby Games
Preschool Games | Educational Games Ages 5-8 | Ideas