In this baby toy buying guide, you will find a list of toys that help babies develop and learn!

In this e-book you will information on:
How parents should interact with their baby
Toys that help babies develop their 5 senses
Toys that help babies develop motor skills and learn how to walk
Educational electronic toys for babies
List of recommended toys for babies
You can download this e-book instantly by clicking on the "BUY NOW" button (secure payment via Paypal or credit card). This e-book is in pdf format and its cost is just $9.99.

Thank you for purchasing our e-book and we hope that you enjoy it!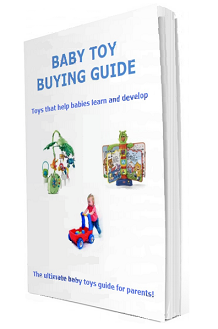 $ 9.99