Vtech baby laptop
RECOMMENDED AGE: 6 month - 3 years
SKILLS: ✔ SENSES ✔ MOTOR SKILLS

The Vtech Brilliant Baby Laptop features nine brightly colored shape buttons and a mouse that interact with a light-up screen.
Babies and toddlers learn about colors and shapes, animal sounds, and listen to a variety of melodies.
Toy promotes brain activity.
Babies and toddlers develop fine motor skills.
In order for their brains to develop, babies and toddlers need to have their senses stimulated and their brains need to make connections. The Vtech laptop is both a fun and educational toy that stimulates babies' sense of touch, sight and hearing: the laptop plays 115 songs and melodies and has a light-up screen with various images. As they play with the mouse and press the various buttons, babies' and toddlers' brains make connections.
The baby laptop promotes brain activity
The laptop promotes brain activity as babies press buttons and hear various sounds. Babies' brains make connections as they play with the buttons and the mouse which both trigger sounds and lights and images on the screen. The Vtech laptop features various modes. In animal mode, babies and toddlers learn about animals as the laptop makes various animal sounds. Parents can play a game and ask toddlers to name the animals that they hear which is a great way to develop language. The laptop also features an ABC button that plays a cheerful song about letters when pushed. Toddlers can learn their ABCs and develop language as they sing along.
Babies and toddlers develop motor skills
The movable mouse-shaped mouse and the various buttons of the laptop help babies and toddlers develop fine motor skills. Babies and toddlers wiggle the mouse which triggers sounds and lights. In shape mode, toddlers explore colors and shapes. They press buttons of various geometrical shapes: square, circle, triangle, rectangle, etc. They close and open the laptop and learn about opposites. The spinning roller also helps them build motor skills.
The toy requires 2 AA batteries. It is super durable: reportedly, it can be dropped and still function properly. Overall, a fun educational toy that can last for years and that can easily be carried around.
Similar Toys
Leapfrog Electronic Baby Book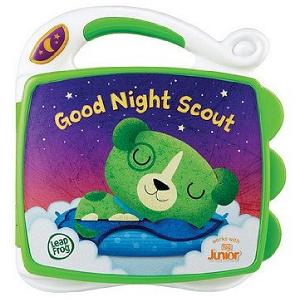 The Wheely Bug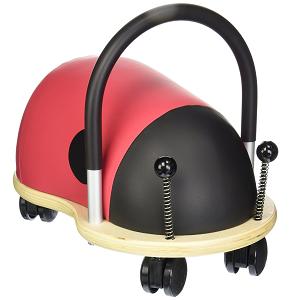 Return from Vtech Baby Laptop to Educational Baby Toys


New Comments
If you want to correct this page or just leave a comment, please do so in the box below.