Verde Foam Building Blocks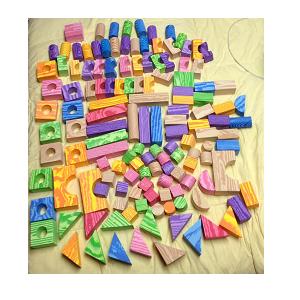 RECOMMENDED AGE: 2-5
SKILLS: MOTOR SKILLS, PROBLEM SOLVING
• The Verde Foam Building Blocks help toddlers develop motor, problem solving and social skills.
• Babies and toddlers build structures.
• Made of foam which is safe.
Buy from:
| | | |
| --- | --- | --- |
| | $ 36.99 | |
Verde Foam Building Blocks review
Building blocks come in all shapes and sizes and can be made of plastic, metal or wood. For babies you should get soft building blocks with no sharp edges that are safe. They are usually made of different colors and present different patterns. The Verde Foam Building Blocks include 100 brighlty colored geometric blocks. There are made of soft high density foam and they can be used by babies and toddlers to build structures of all shapes and sizes.


Similar Toys & Games